Belleville Ceiling Fan Repair Drywall
This Belleville customer phoned us to fix this drywall and ceiling fan repair. As you can see someone replaced the old ceiling fan in the shower and replaced with one that has a light and is a lot smaller.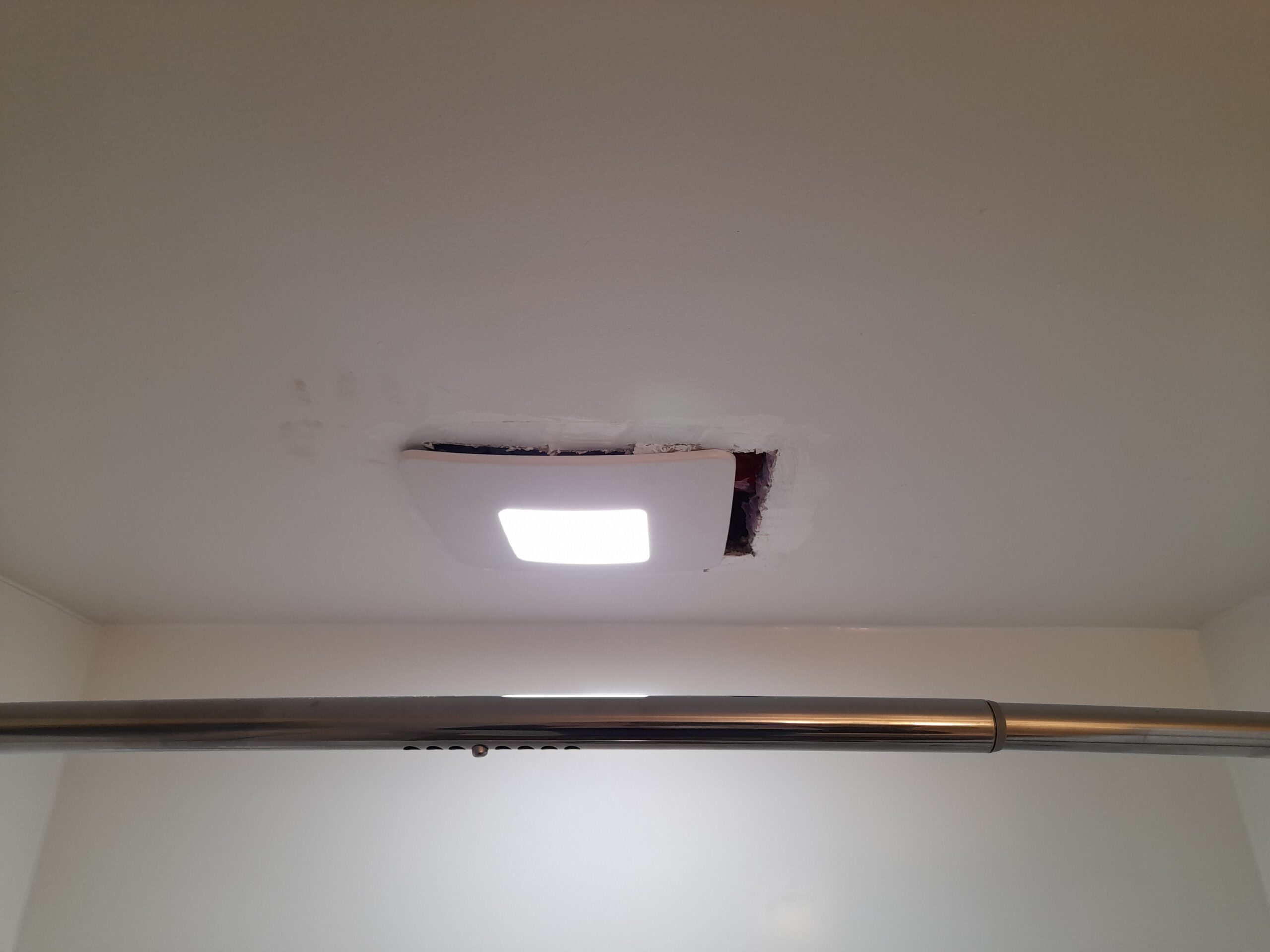 Not esthetically good looking.

Not only that but the fan was flopping and loose. One little screw was holding it and it wasn't screwed in all the way.

Regardless this customer phone the right people as this is what we do. This job was not an issue and if a quick fix.


Belleville Ceiling Fan Repair Drywall Process

First we positioned the fan in the right position and added support above the drywall. At the same time we added support to add new drywall as a filler.

We secured the fan and added drywall to fill in the holes.​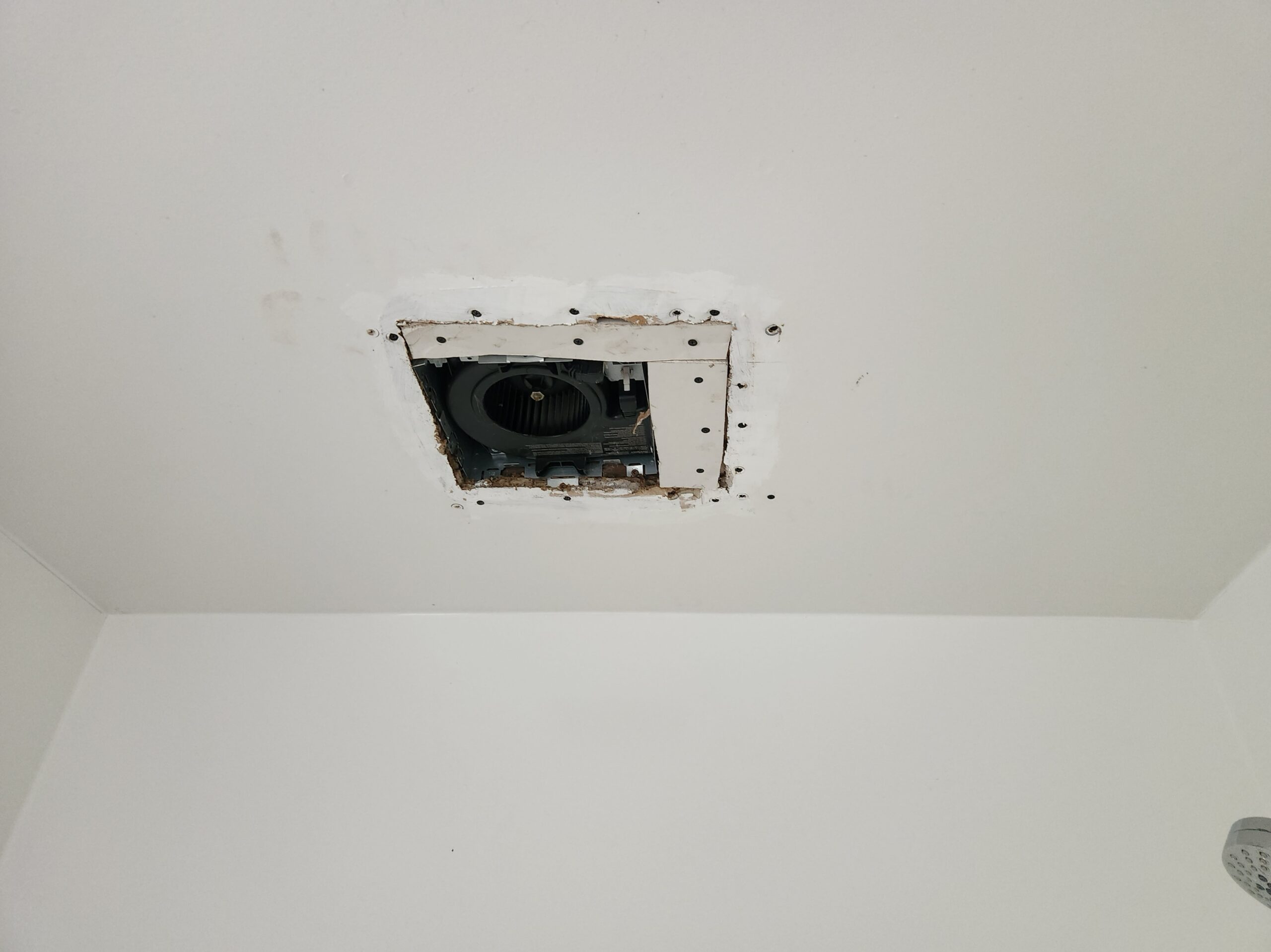 This is what it looked like after. Not too pretty. But getting along on the right path.

Next is the taping and mudding part.

We removed all the paper that are sticking out and make sure that the screws are bellow the surface.

For fixes like those I use the fiberglass tape. It sticks like tape and is easier to use on surfaces that are not smooth.

I put a lot of tape to make this fix strong which will prevent cracking in the future.

I also use 20 minutes hot mud. This allows me to do one rough coat to fill in the holes and secure the tape in place.

Then, 20 minutes latter I scrapped it to remove the excess and apply a second coat. and do the same for a 3rd and or 4th. Until everything is smooth and there is no bumps.

Once we are satisfied we leave it to dry overnight and the next morning we lightly sand it.

We inspect it with a light and ensure that there is no holes and or bumps.

Finally we are ready for painting, One coat of primmer on the whole ceiling.

We do scrapped the whole ceiling and prime it in order to maximize paint adhesion and ensure the patch will blend with the rest of the ceiling.

Followed by 2 coats of paint.

These 3 coats total can be done in one day but sometime the drying is slow and requires an other day. ​

Belleville Ceiling Fan Repair Finished

When the work is completed we can't notice anything. It looks like nothing happened.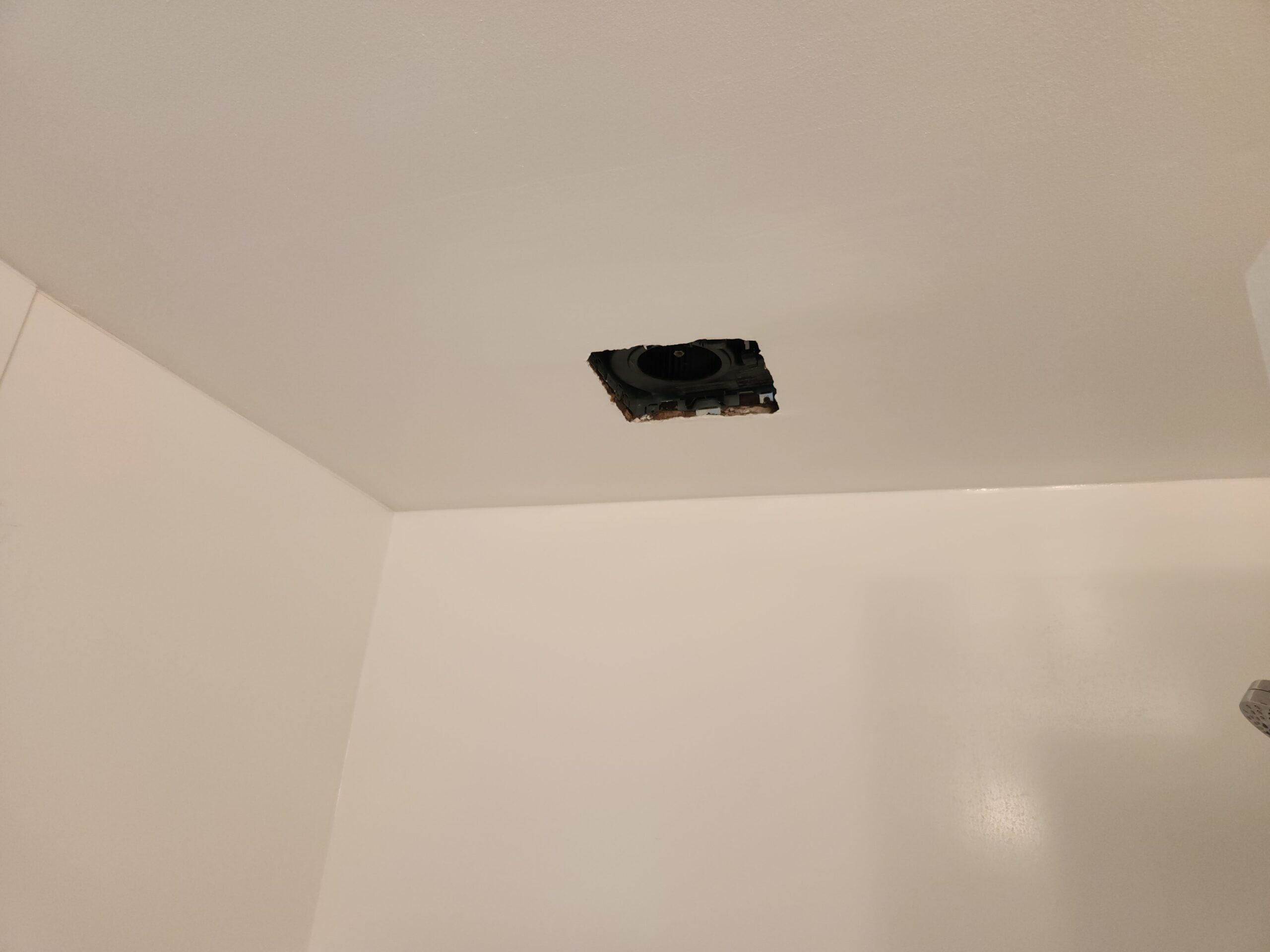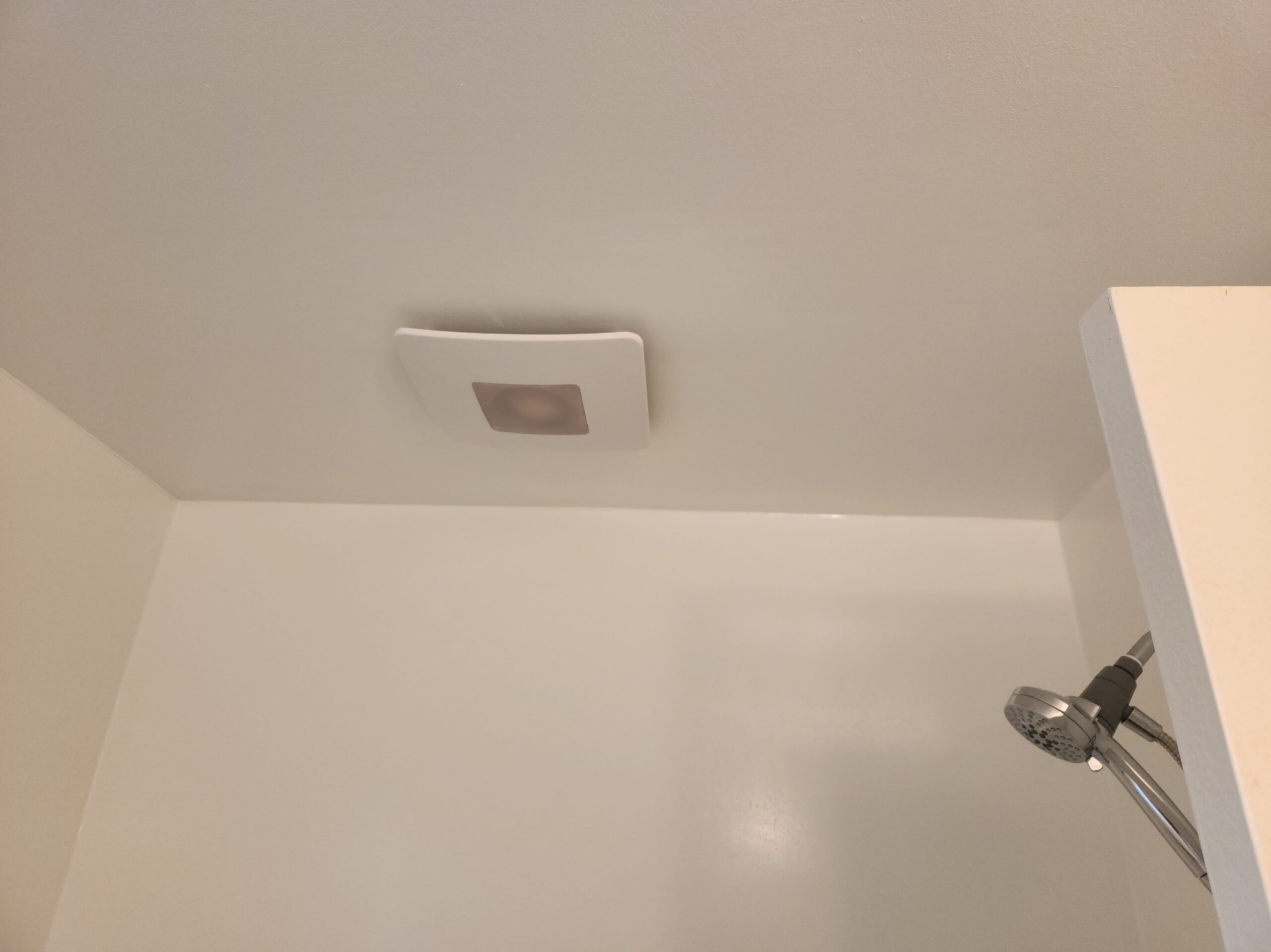 Great work!

I hope this helped you understand how we can fix suck problem and give you the look you're looking for.

​If you need ceiling fan repair and drywall work give us a call and we will be more than happy to help you.